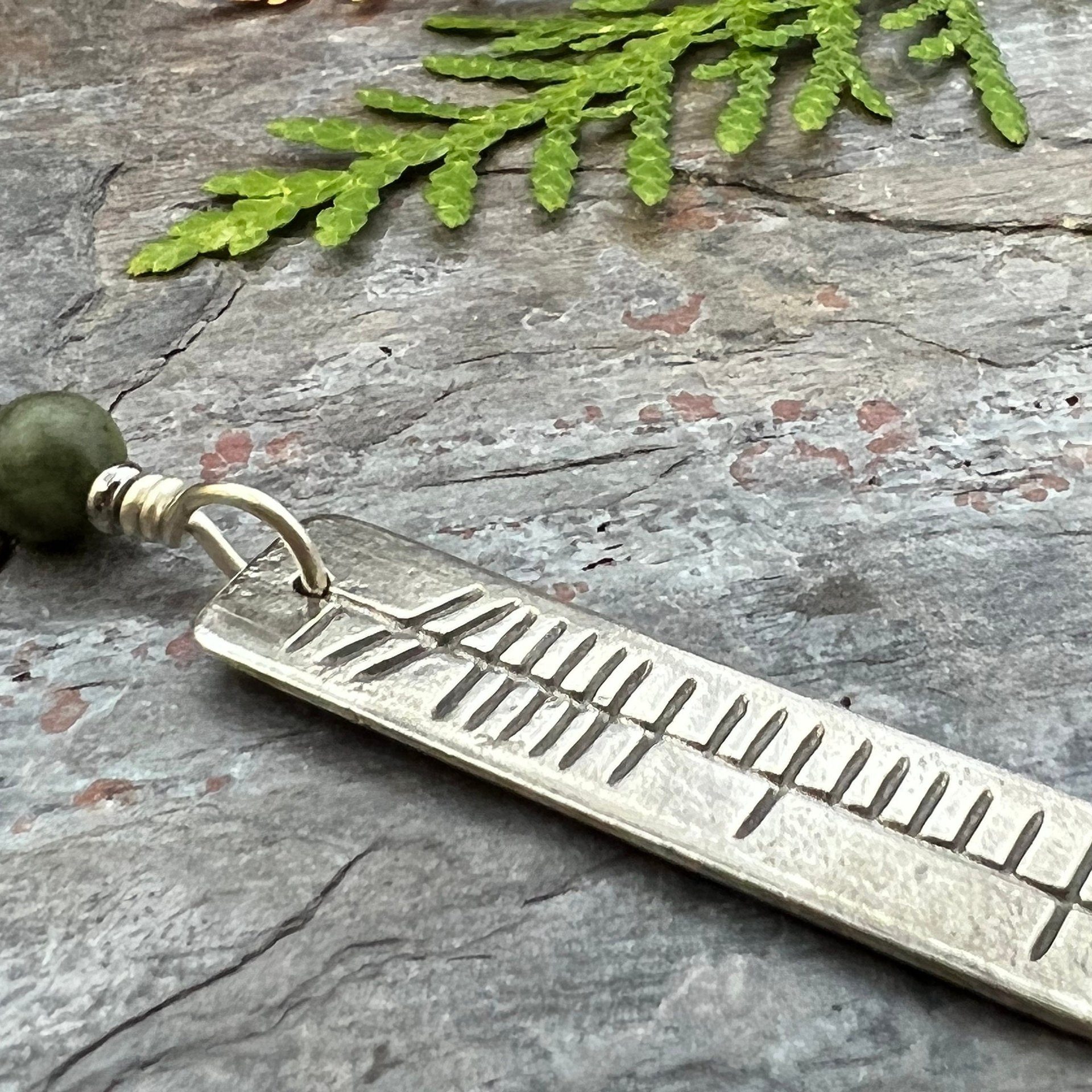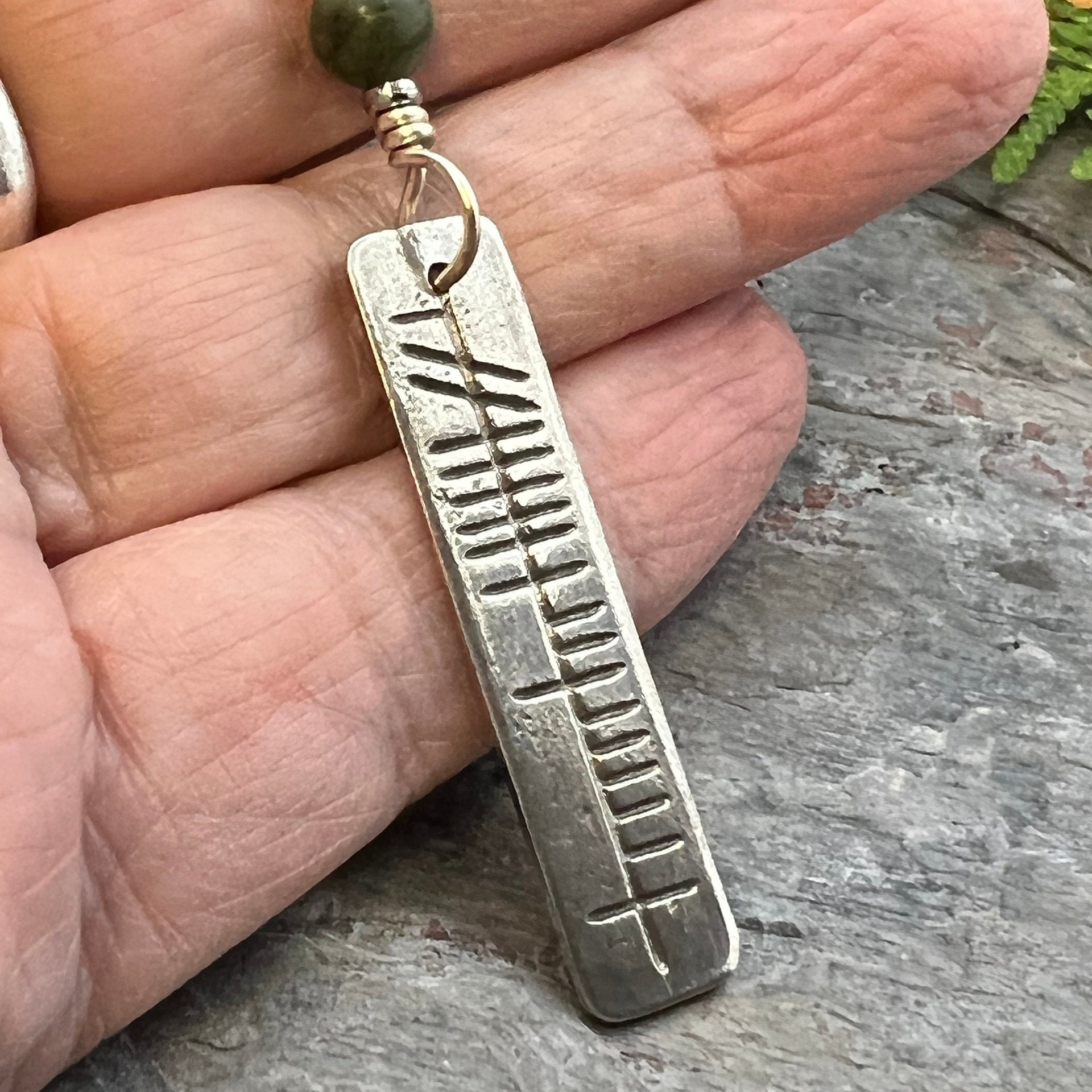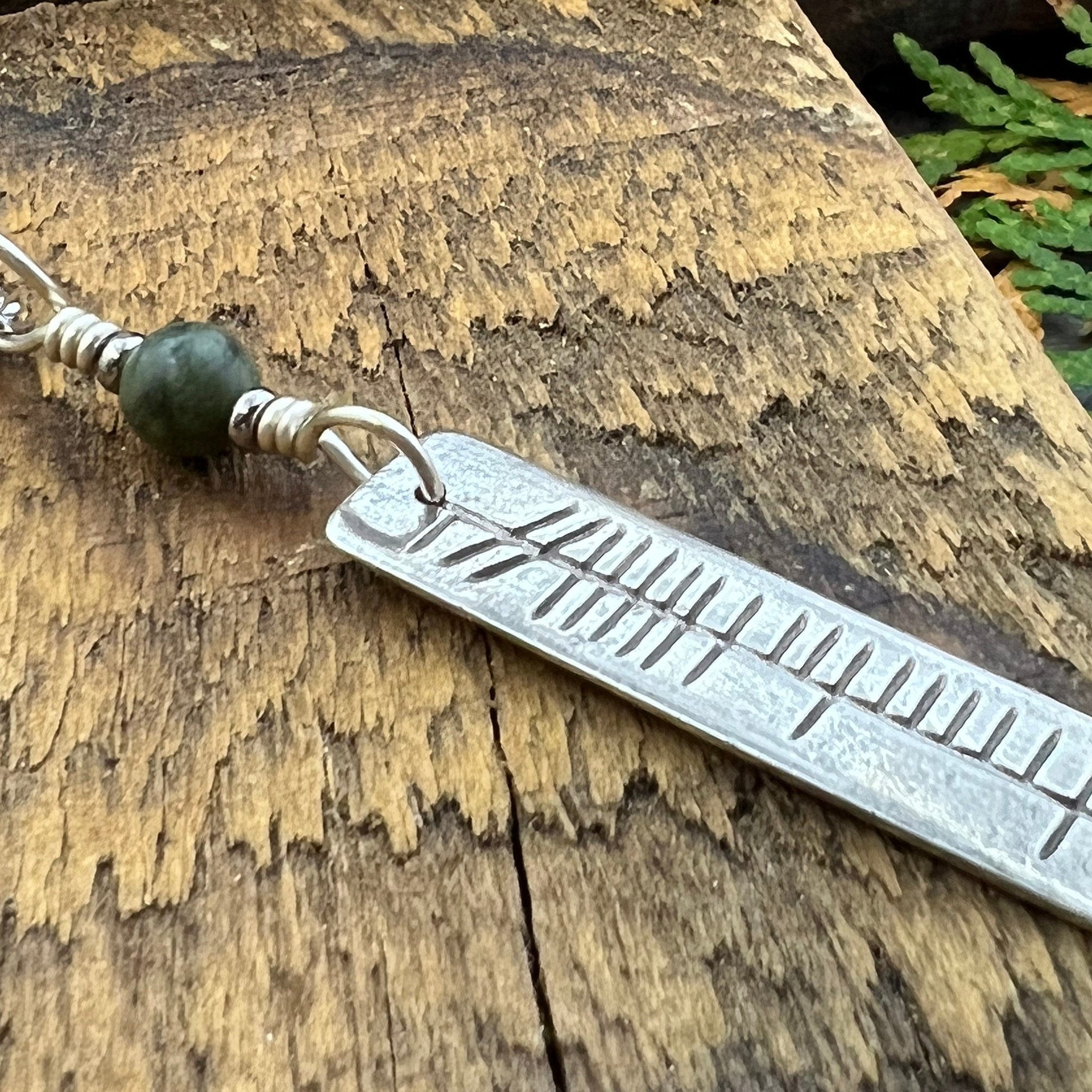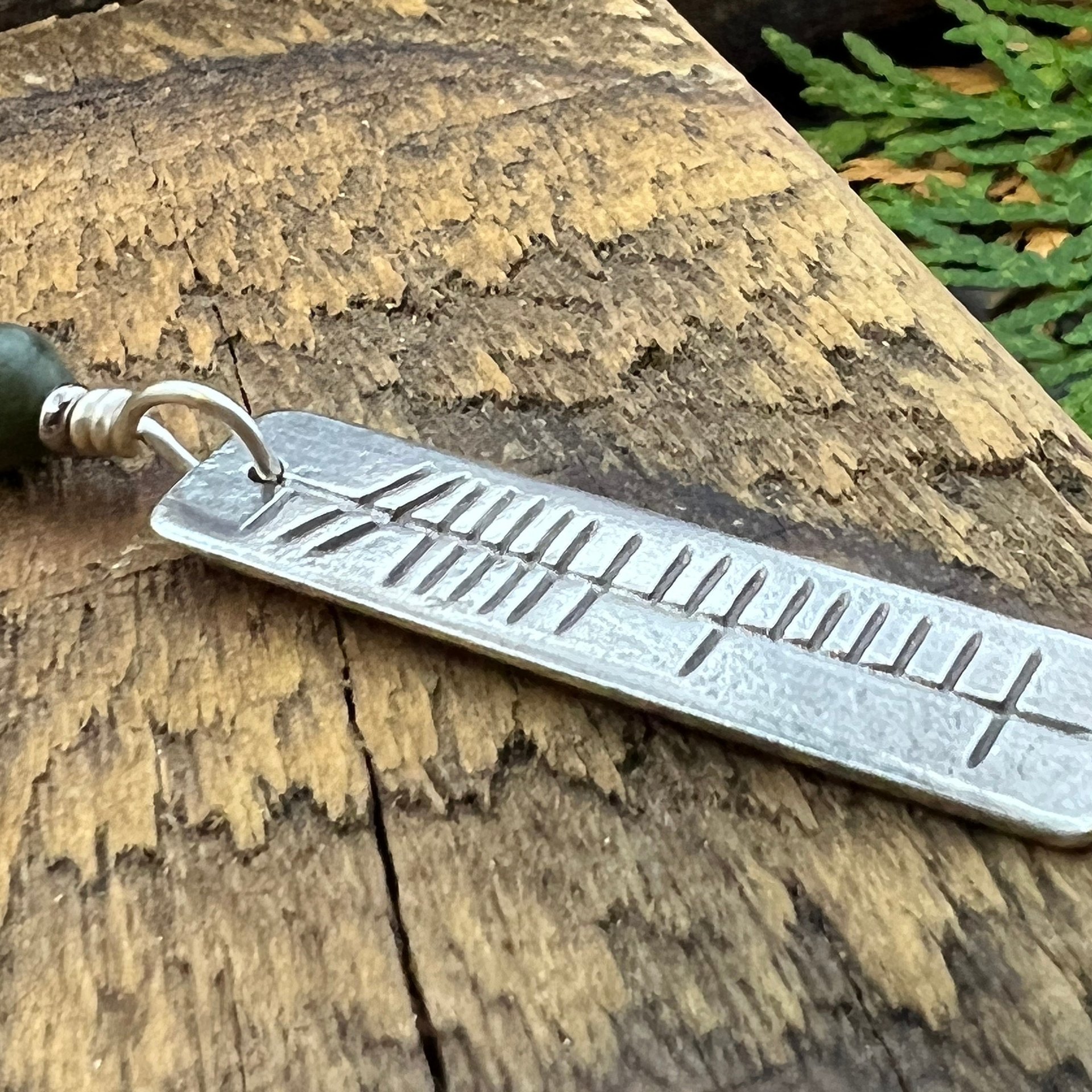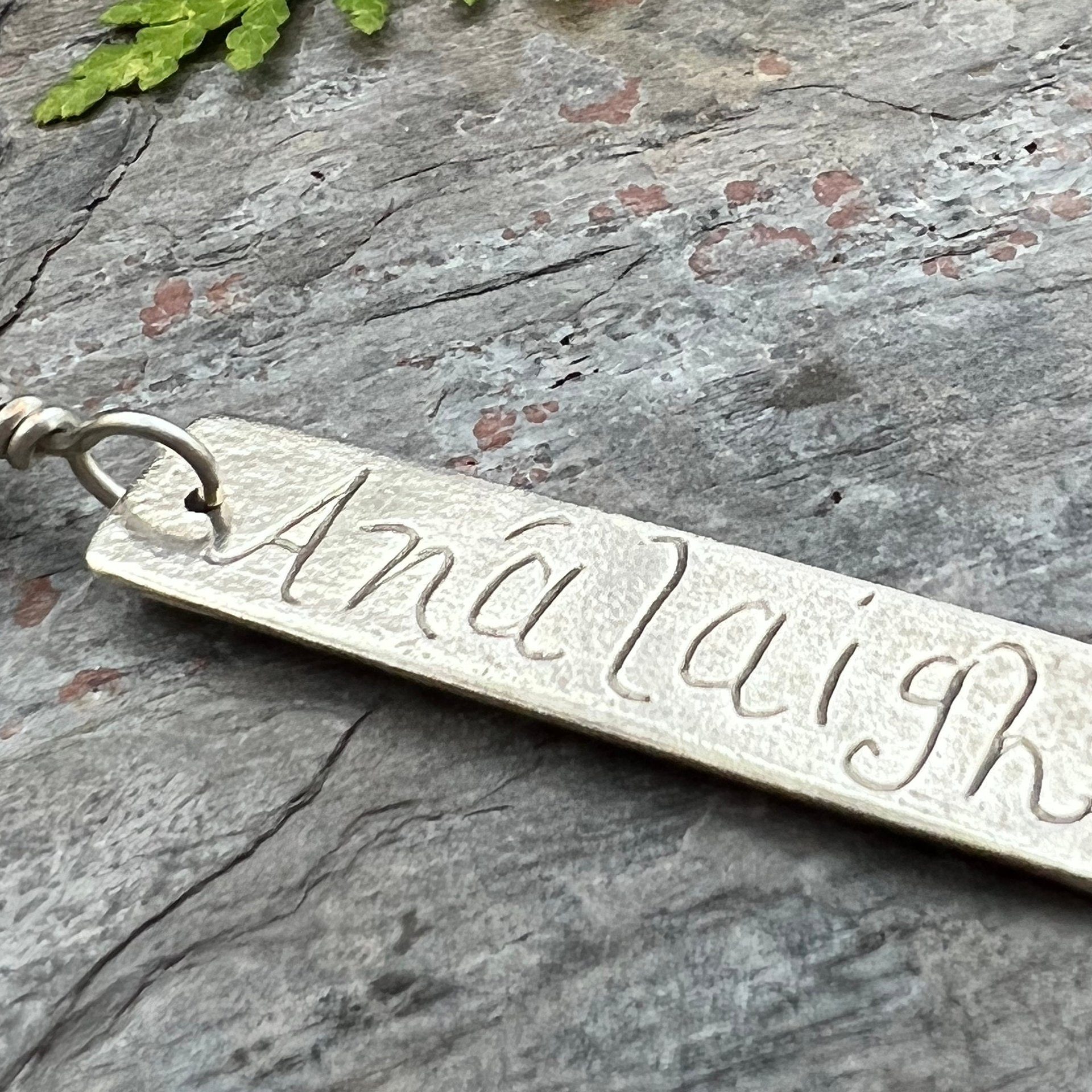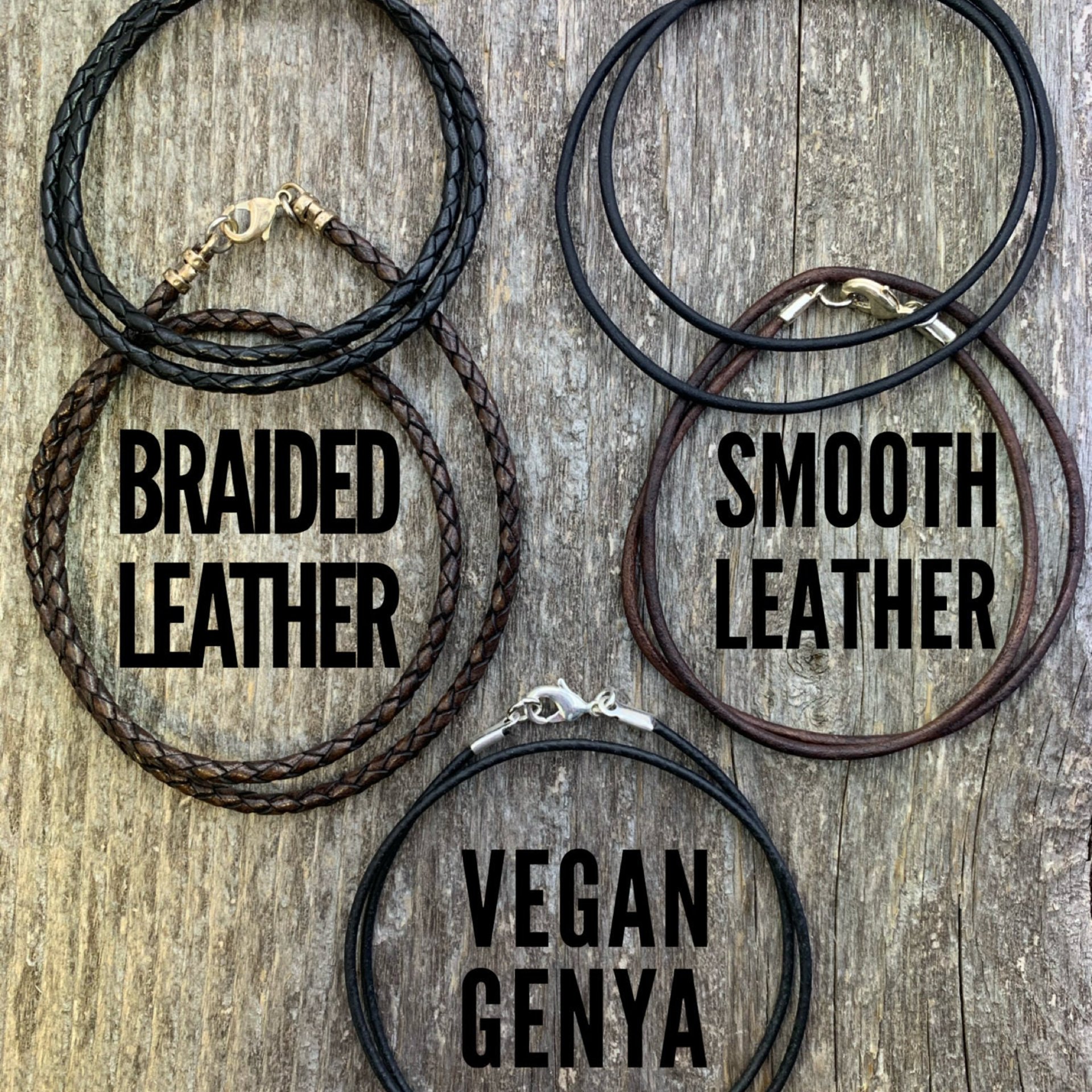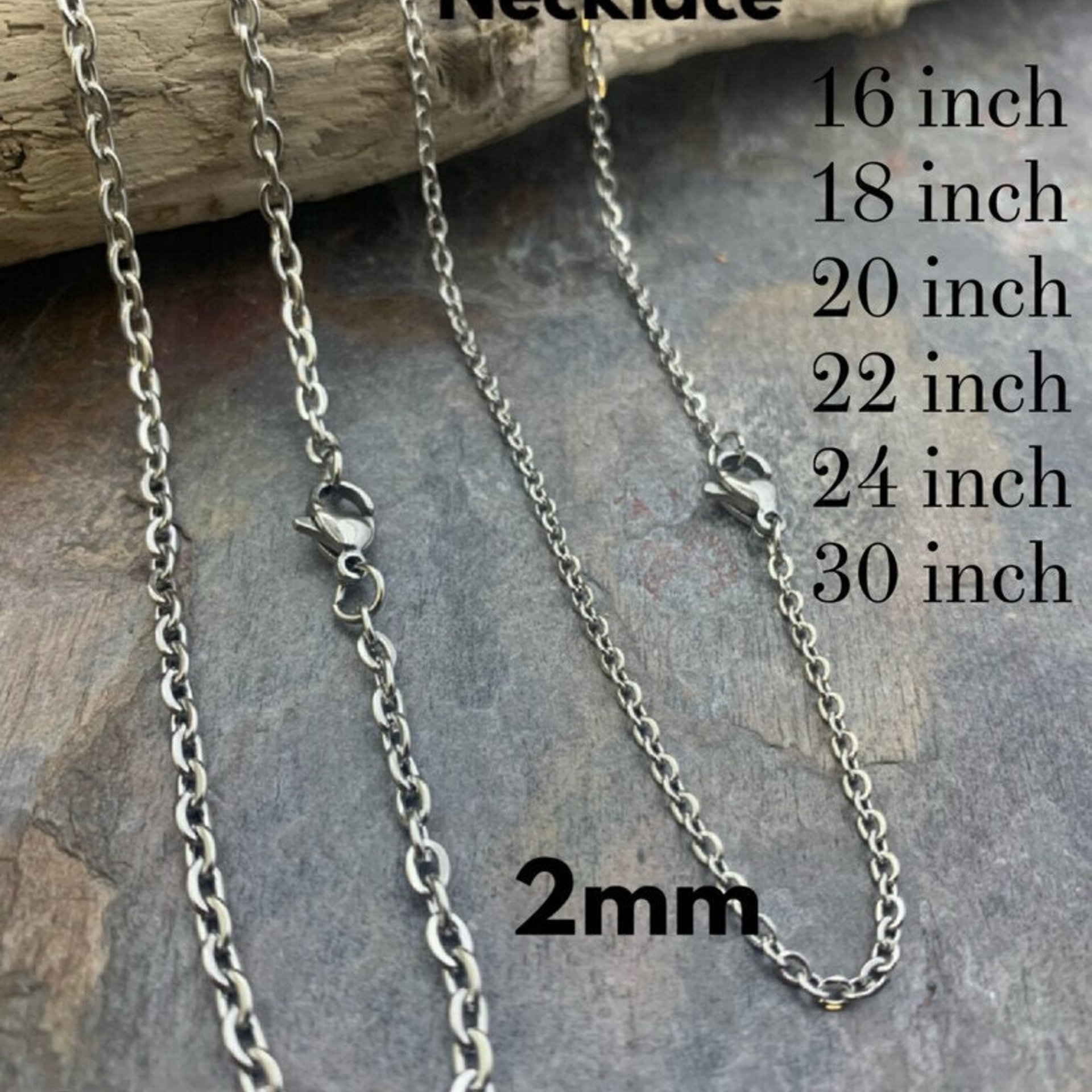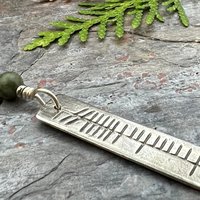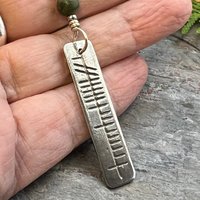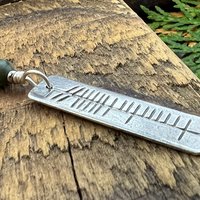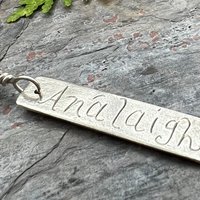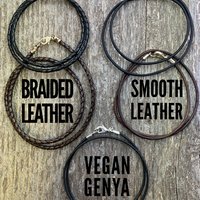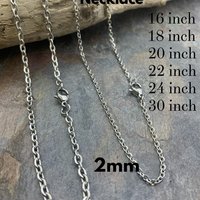 Análaigh Ogham Necklace, Breathe Bar Charm, Sterling Silver, Connemara Marble, Irish Celtic Jewelry, Hand Carved, Art Jewelry, Faith Jewelry
Breathe, Análaigh in Irish Gaelic. I've carved the Irish Ogham symbol for Análaigh into this Sterling Silver (.960) bar charm. Análaigh is Irish Gaelic for Breathe, I've also carved Análaigh on the backside creating a treasured keepsake and reminder to pause, find your center, and Breathe.💚☘💚

This sterling silver pendant has a high shine finish with patina added to bring out the Ogham carving, adding to the overall ancient aesthetic of this design. I've added a beautiful bead of green Connemara marble from Ireland. This charm is .960 sterling silver.

I create each piece of metal by hand, my jewelry is earthy and organic with intentional artistic imperfections. No two pieces are exactly alike, creating truly one of a kind jewelry.

Ogham is the Medieval alphabet used to write the early Irish language. The Ogham alphabet appears on monumental inscriptions dating from the 4th to the 6th century AD, and in manuscripts dating from the 6th to the 9th century. Ogham reads from the bottom to the top.

❤SIZE
•1 1/2 inches long
•3/8 of an inch across
•Hanging at 2 1/2 inches with the wire wrapped bail and bead

❤SHIPPING
•FREE SHIPPING within the United States
•Ships 1-3 Business Days
•Shipping upgrade available during checkout

I have leather and vegan cords available at an extra cost. Stainless Steel Rolo chains in 3mm and 2mm are also available to purchase during checkout. The chains are all nickel and lead safe. All cords and chains close with a sturdy lobster claw clasp. Please inquire for other chain options that may be available as my inventory is always changing.

This Ogham charm is available to ship immediately, it will arrive in a recycled kraft box adorned with my shop logo and ready for gift giving!

These dimensions are approximate since each one is completely handmade by me and not mass-produced. The edges are organic and rustic adding to the ancient feel of these charms. Ogham charms are a labor of love for me, I carve each one by hand, creating a unique keepsake of love and friendship.


CARE FOR YOUR PURCHASE FROM SOUL HARBOR JEWELRY

Copper and Bronze jewelry, including pieces with colorful patina, should not be exposed to water. Please do not shower or swim while wearing your jewelry as it can drastically change the patina on the metal. All copper and bronze jewelry is treated with a protective spray lacquer to help maintain the appearance of the metal. Normal daily wear can break down the protective barrier in extreme heat and sweat.

Silver jewelry is NOT treated with a protective lacquer. Please use a soft polishing cloth to buff and bring the shine to silver. Do not use harsh chemicals as it will drastically change the patina on the metal. Please do not shower or swim while wearing your silver jewelry, even excessive sweat can drastically change the appearance of the metal, your leather cord or silver chain.