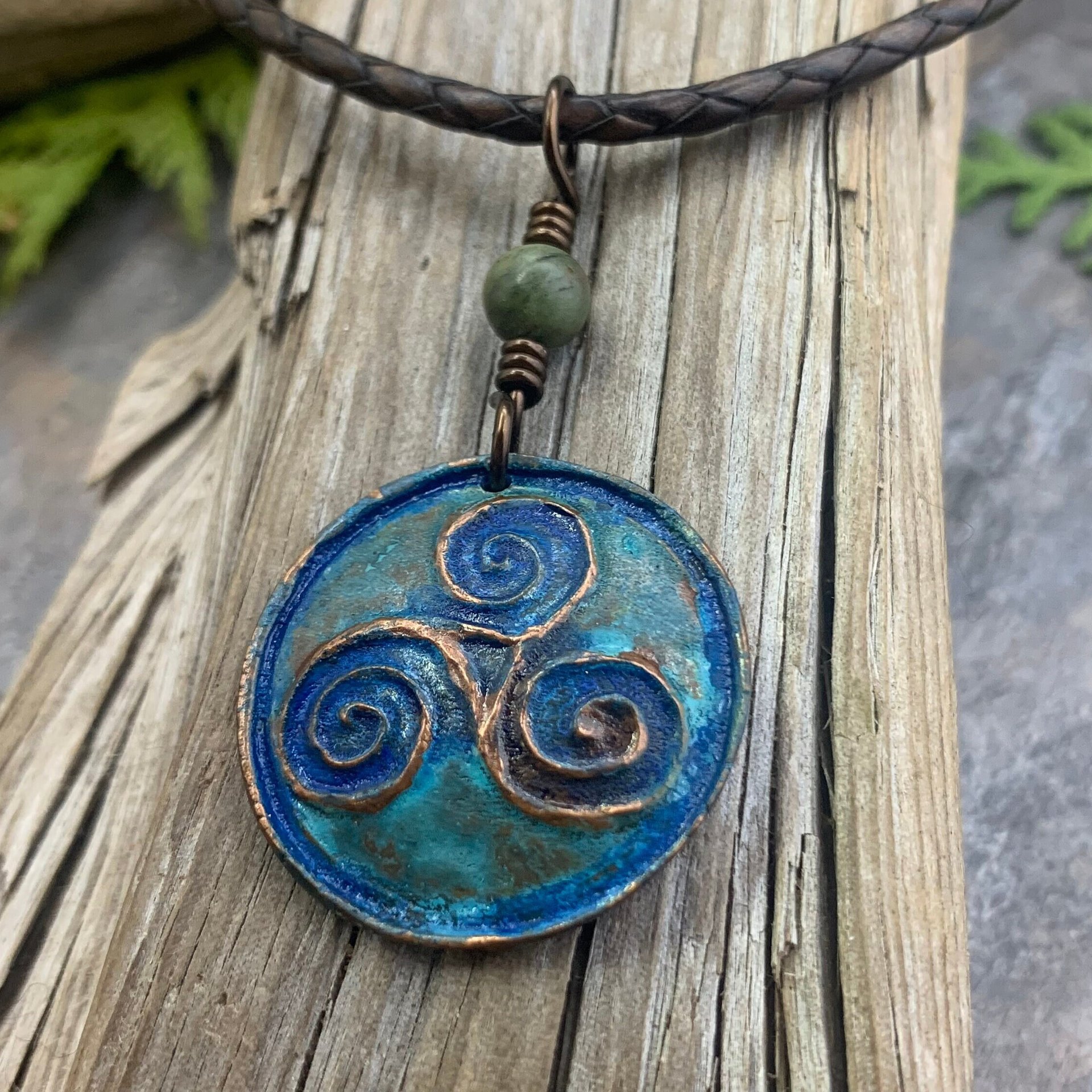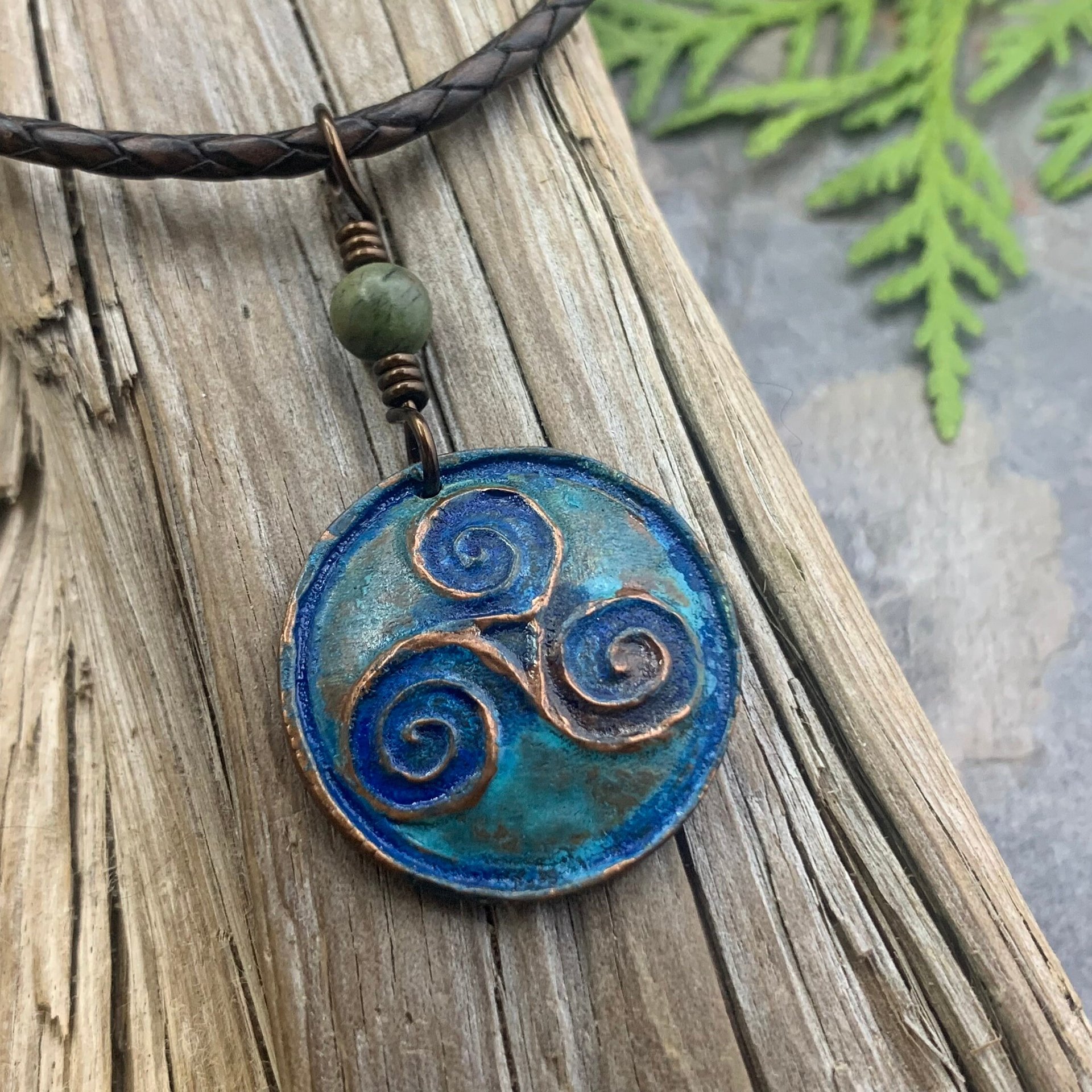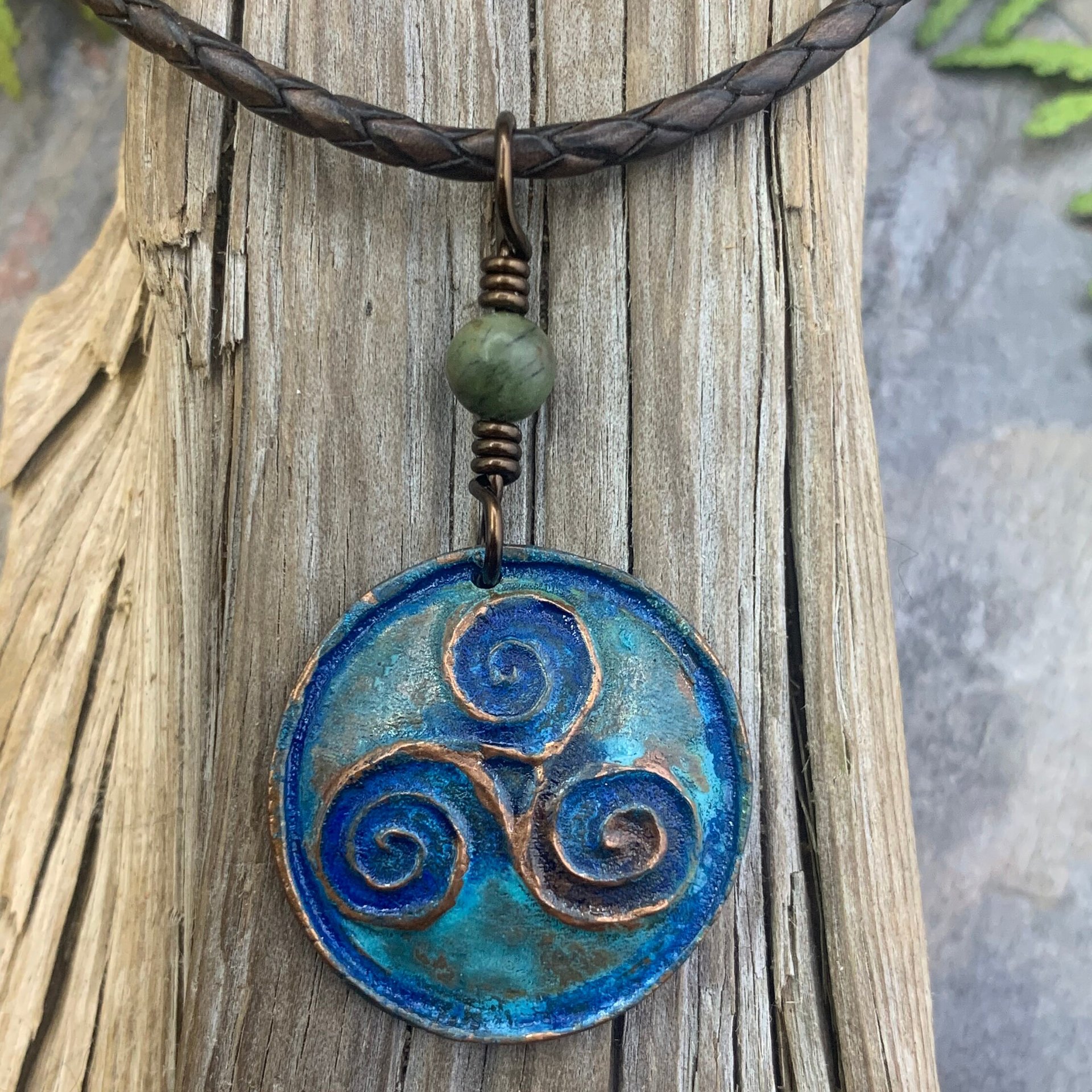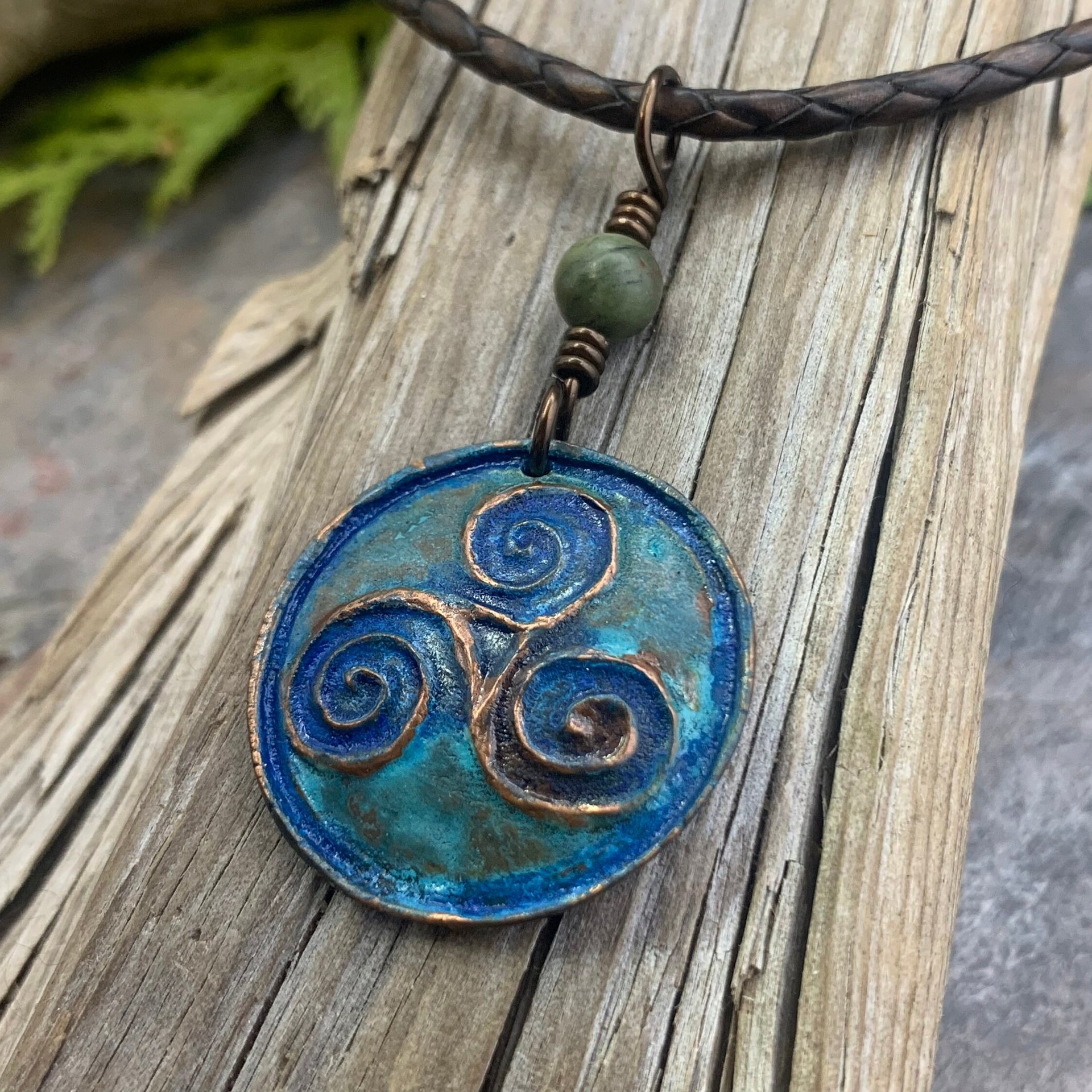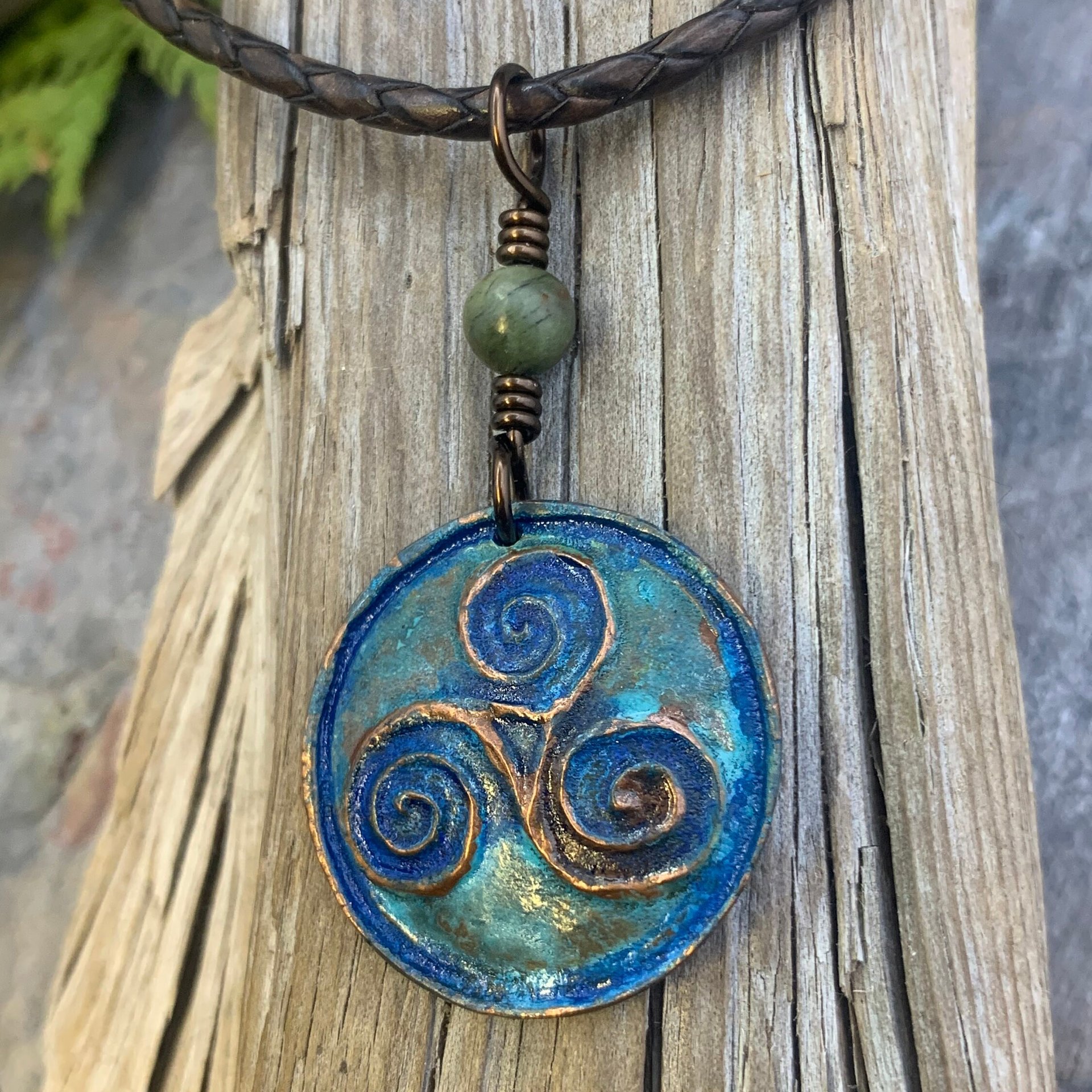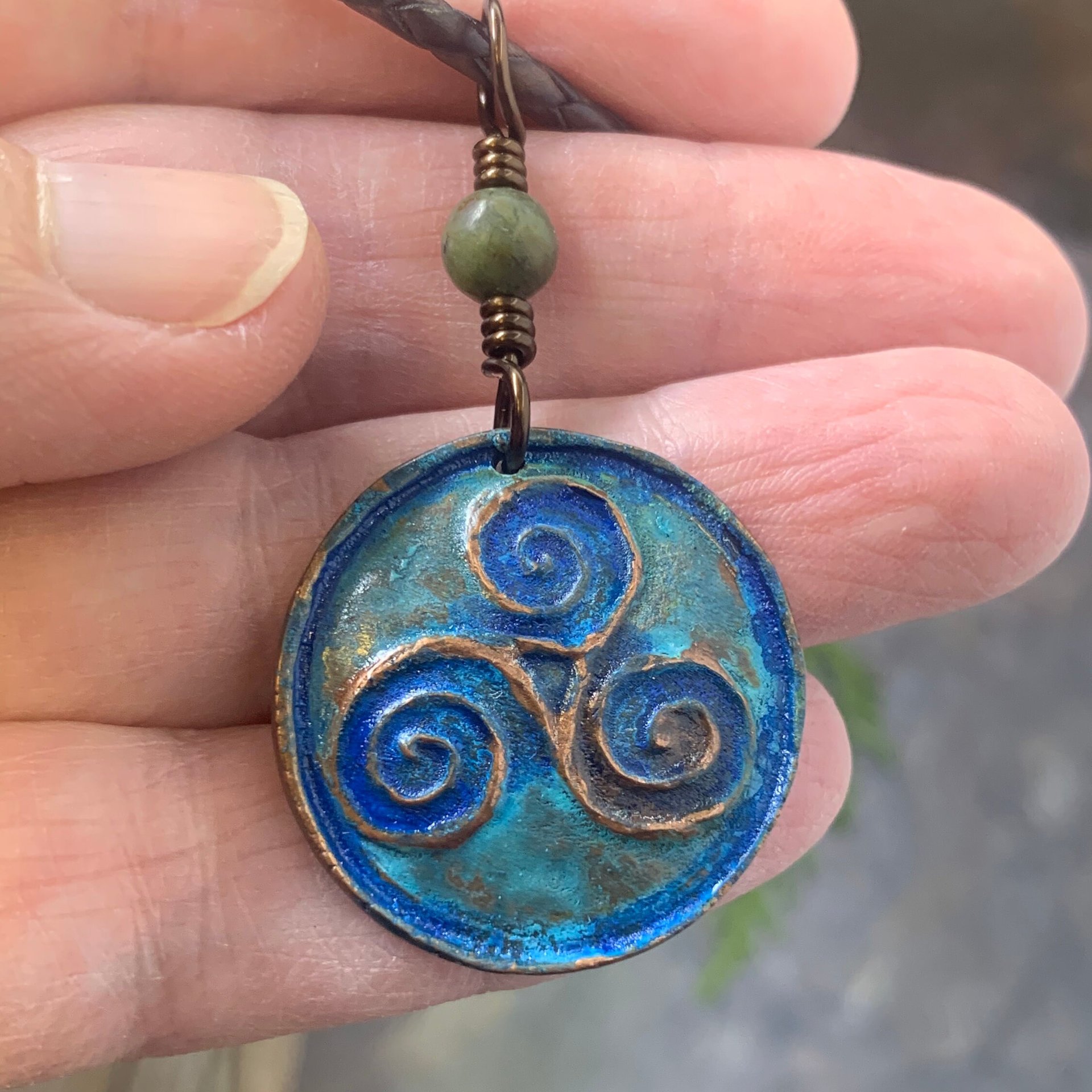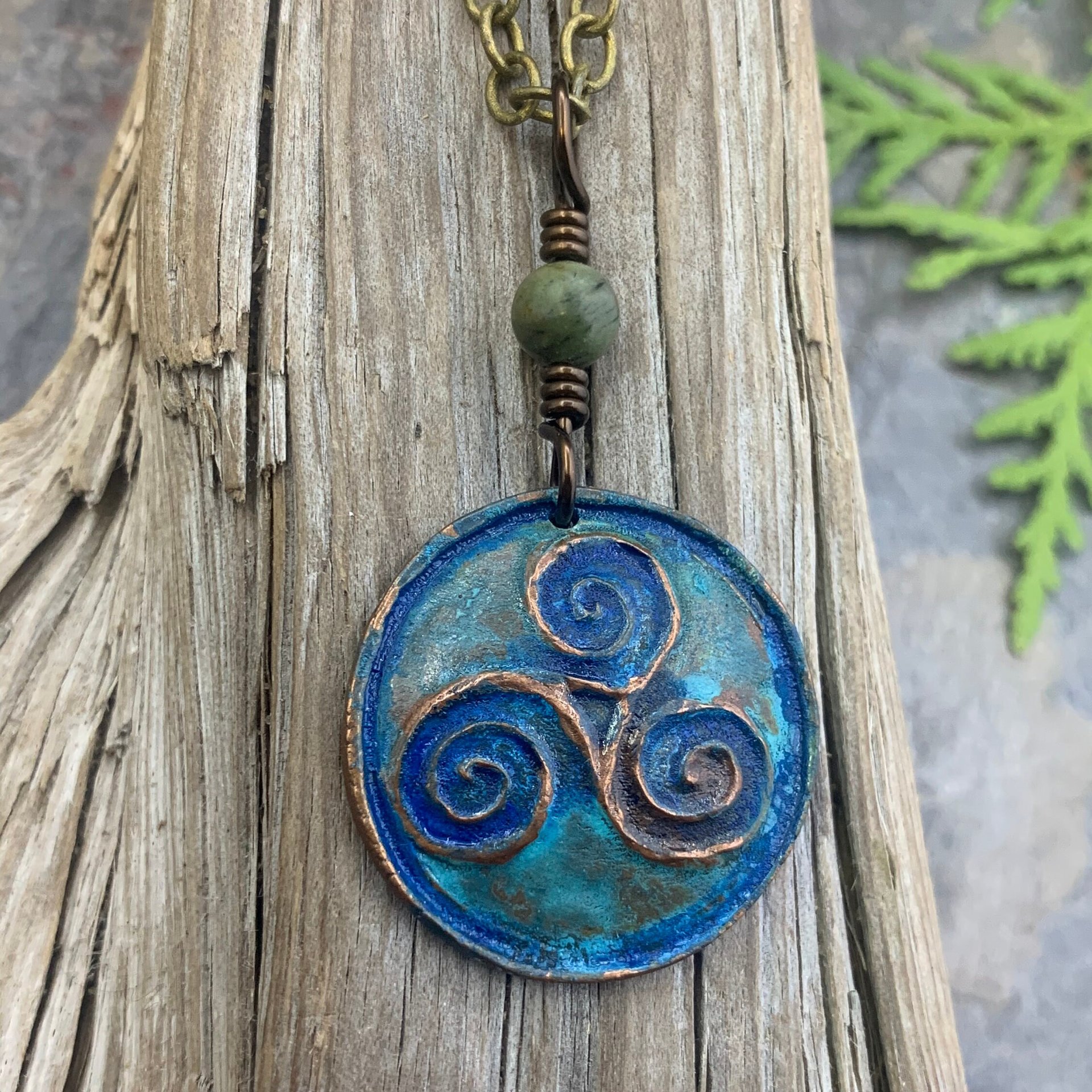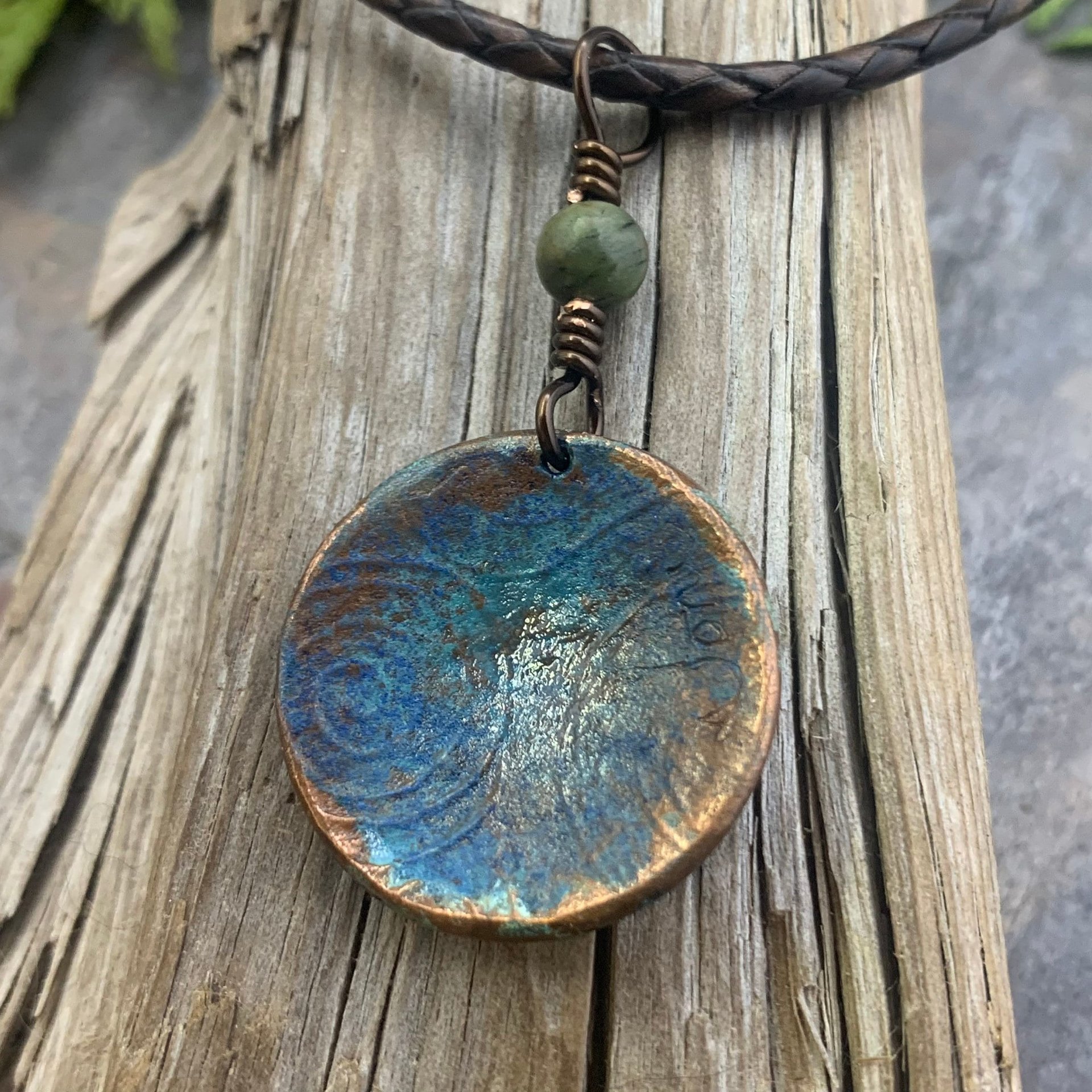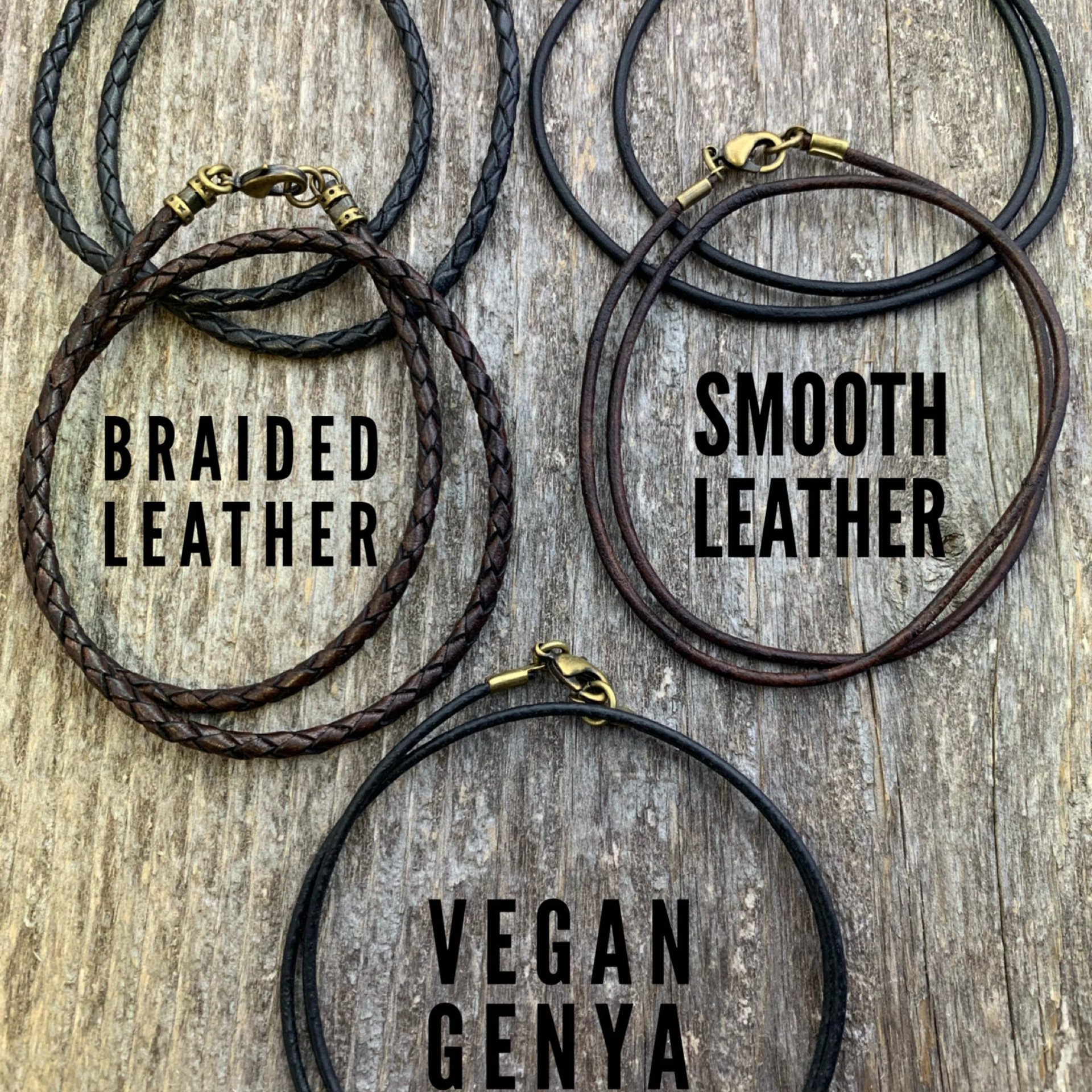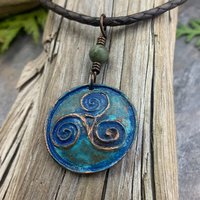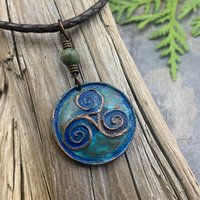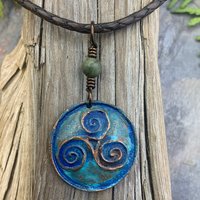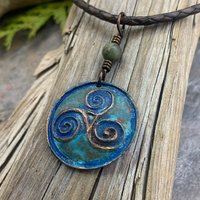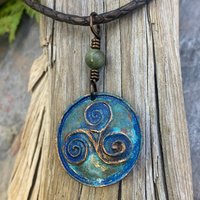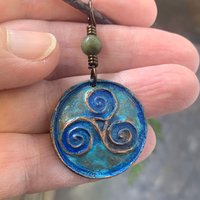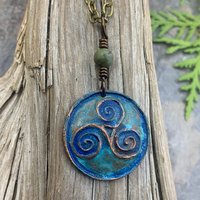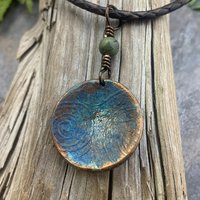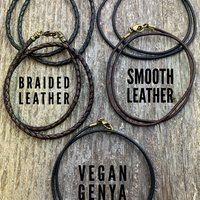 Triskele Pendant, Triskelion, Triple Spiral, Copper Patina, Irish Celtic Jewelry, Connemara Marble, Pagan Wicca, Triple Goddess Charm
The Triskele, a triple spiral symbol, captured in copper with colorful verdigris patina. A beautiful bead of Connemara marble from Ireland complements this piece. My jewelry has an aged and ancient aesthetic, like a long lost treasure. The colors are vibrant but will vary on your pc or device's screen. I've added layers of lacquer to protect the colorful patina.

❤SIZE
•1 inch in diameter
•Hanging at 2 1/8 inches with the wire wrapped bail

❤SHIPPING
•FREE SHIPPING within the United States
•Ships 1-3 Business Days
•Shipping upgrade available during checkout

This pendant is 1 inch in diameter and hangs at 2 1/8 inches from an antiqued wire bail accented with a beautiful Connemara marble bead.

I have leather and vegan cords available, please specify your choice at checkout. The antiqued chain is adjustable as it can be clasped anywhere along the chain.

This pendant is available and ready for immediate shipping. It will arrive to you in a recycled kraft gift box, adorned with my shop logo and ready for gift giving.

The Triple Spiral, or Triskele, is believed to be one of the ancient Goddess symbols of the Celts. It represents the Triple Goddess...Maiden, Mother, Crone, and in particular is associated with the Celtic Goddess Brigid.

The Triple Spiral is sometimes also used to represent the three realms of land, sea, and sky.+

CARE FOR YOUR PURCHASE FROM SOUL HARBOR JEWELRY

Copper and Bronze jewelry, including pieces with colorful patina, should not be exposed to water. Please do not shower or swim while wearing jewelry as it can drastically change the patina on the metal. All copper and bronze jewelry is treated with a protective spray lacquer to help maintain the appearance of the metal. Normal daily wear can break down the protective barrier in extreme heat and sweat.

Silver jewelry is NOT treated with a protective lacquer. Please use a soft polishing cloth to buff and bring the shine to silver. Do not use harsh chemicals as it will drastically change the patina on the metal.